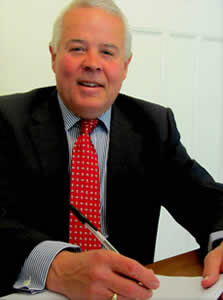 Anthony Rigg is the sole principal in the firm of Rigg & Co. which was first established in 1997.
Anthony was admitted as a solicitor in August 1987. During the first 5 years of practice he was an associate at the firm of Bobbetts Mackan in Bristol. In 1992 he joined Macfarlane Guy in Bath, where he specialised in personal injury. He was acting for both claimants and defendants (i.e. Insurance companies) and was at Macfarlane Guy Until March 1997.
At Rigg & Co. our aim is to identify the outcome you wish to achieve, whatever the nature of the matter, advise you what realistically can be achieved, and then proceed to bring about that outcome as effectively as we can. If there are any hurdles and problems to overcome we aim to deal with these for you; so you do not need to worry as we will do that for you.
We appreciate that legal costs are often a cause for concern and we shall address this from the outset so you will know exactly where you stand. In many cases, where we can, we are willing to act under the terms of a conditional fee agreement (more commonly known as 'no-win, no-fee').
Any initial meeting, whatever the type of case, will be free of any charge, without any obligation to proceed.